The fun little grips for your

fingertips!
Because no one should have to lick their fingers to get a grip.
View the All Product Archive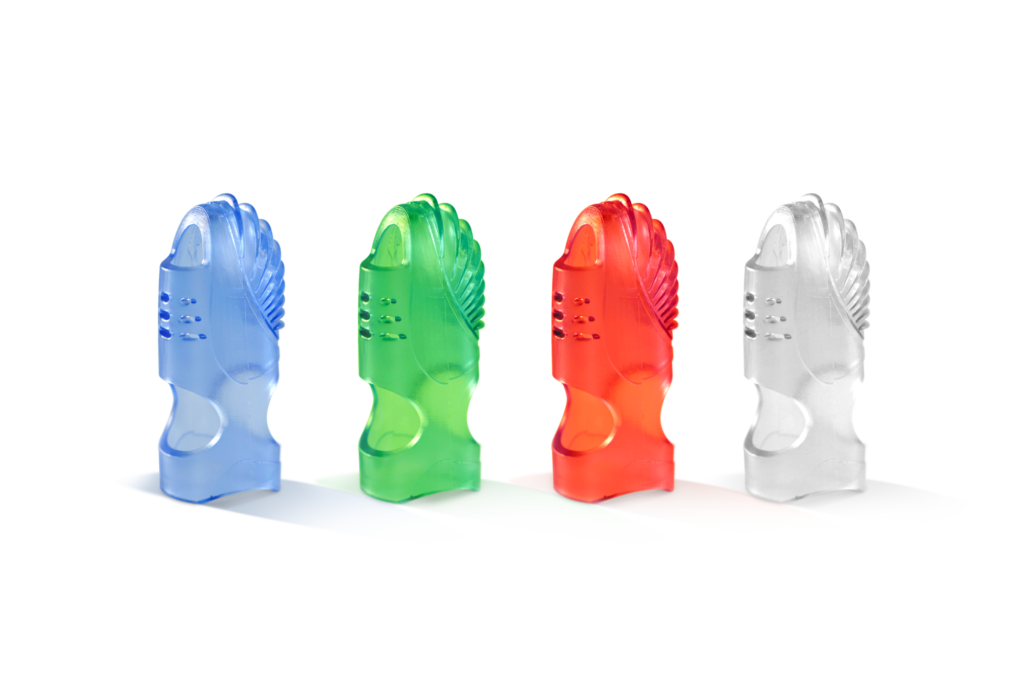 Grips that can go wherever you go.
Who Buys & Why
Tellers, cashiers, mailroom clerks, teachers, administrators, CPA's, attorneys and anyone who handles paper or money. Crafter's use for quilting, sewing and knitting.
Handling paper can dry your skin making counting, sorting and filing difficult. Comfortable grips reduce hand fatigue. NO ONE should lick their fingers to get a grip.
"I love these finger grips! They are so much better than the old ones that used to fall off your finger. I don't have to take it off to type either! Most of the time I don't even realize I have it on. So thank you from someone who goes through tons of paperwork!"
A grippier fingertip moistener that's economical, time saving, and user...