Reliable, quality products to make everyday tasks

better, easier, & safer
Trusted manufacturer for over 60 years! Best known for the Original Sortkwik Fingertip Moistener!
We take pride in our
work
Whether it's our Customer Service or Quality Assurance, we are always looking for ways we can do better!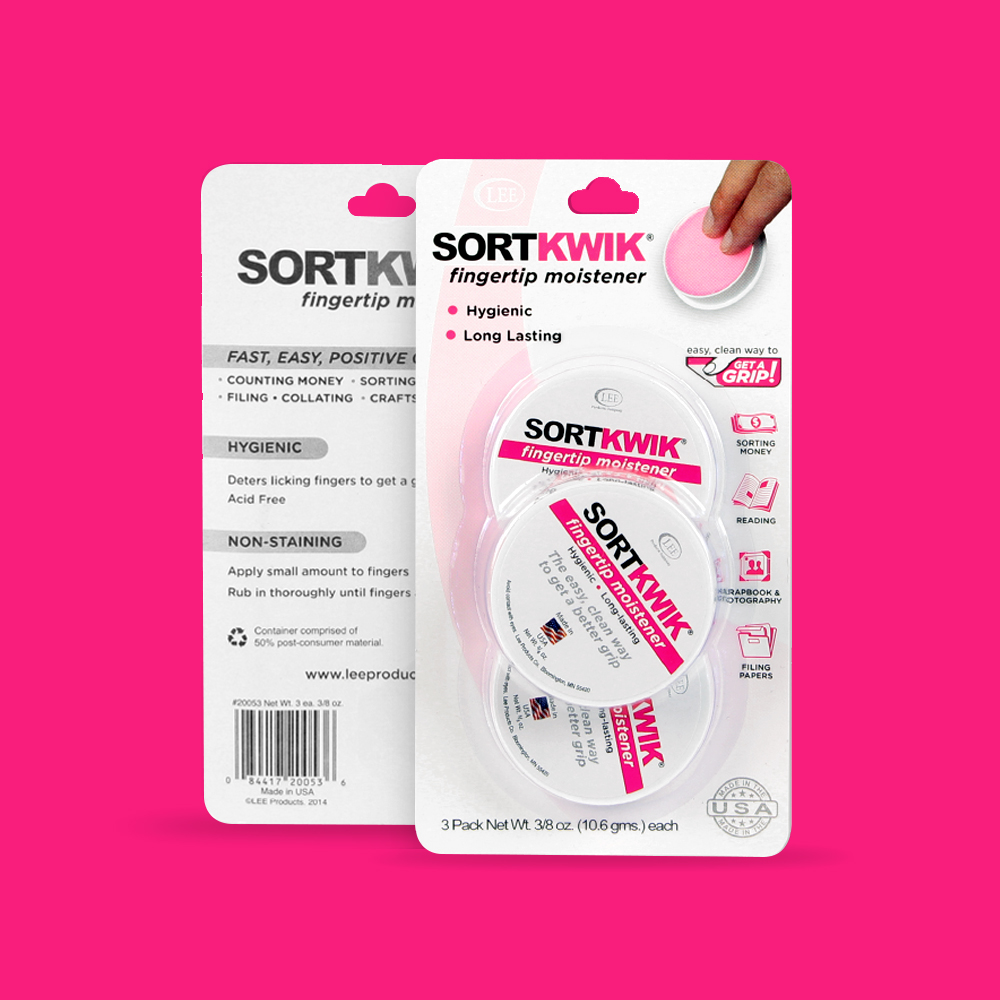 The Only USA-Made Fingertip Moisteners
Choose Sortkwik! This product is often imitated but never duplicated. Our time-tested trusted brand has been around since 1953. All pink moisteners are not created equally. Our moisteners are hydroscopic and attract moisture from the air to your fingertips.  Hygienic Sortkwik eliminates the need to lick fingers to get a grip on paper, fabric, or plastic bags.
Quality Assurance You Can Trust, Satisfaction Guaranteed!
Lee Products Company has been manufacturing in the USA since 1953. Lee prides itself on best practices when it comes to Quality Control and Customer Service. If you are not satisfied for any reason, let us know so we can make it right.